UAW Legal Services Plan attorneys are dedicated to providing the highest quality legal representation to all Plan participants. Plan attorneys do not practice law outside of their Plan jobs, so they are able to devote their working time to participant needs. Our diverse group of managing and staff lawyers are dedicated to providing the highest quality legal representation and personalized service. They receive ongoing training and supervision in their areas of practice, and stay up-to-date on the latest  legal cases, regulations and trends in the areas of law handled by the Plan. Many of our attorneys also participate in outreach and educational programs at UAW local union and retiree chapter meetings and are active community volunteers.
Staff attorneys are represented by AFSCME and are proud to drive union-built, American-made vehicles.
Featured Attorney – Linda Carr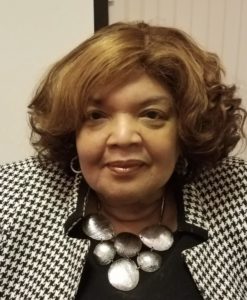 Linda Carr is a managing attorney at the Plan's Dearborn, Michigan office. Linda was an Estate and Gift Tax attorney with the Internal Revenue Services and a judicial attorney for a Wayne County (MI) Circuit Court judge before joining the former UAW Legal Services Plans, where her practice focused on Bankruptcy, Family Law, Tax, Probate and Real Estate.
Her work with the "new" UAW-FCA-Ford-General Motors Legal Services Plan centers on covered Family Law office work matters.
Linda is a graduate of the University of Michigan and University of Michigan School of Social Work. Her law degree is from Wayne State University School of Law.